Home
» Glass Terrariums, Geometric Terrarium, Hanging Terrariums, Plant Terrariums, Glass Planter, Handmade Terrariums, Air Plant Terrariums, Faceted Terrariums
Geometric Terrariums (Faceted Terrariums)
Grow a DIY garden in geometric terrariums. The DIY bottle garden is a container similar to a terrarium in which plants are grown. Being easy to create and maintain, the geometric terrarium gardens are commonly used of home decoration, or as a miniature decoration garden in areas with little space, like patios or high rise apartments. These geometric terrariums are widely used in showcasing air plants, succulents, or cacti.
Descriptions:
Specifications:
1. Handmade items with 5 years of manufacturing experience.
Materials: Glass, Copper Foils or Copper Strip, Solder
2. Geometric shape design and can be customized according to customer drawings.
Colors: Black, Silver, Rustic Copper, Bright Copper
3. Please Download PDF Files for More Details
Package: Foam Box, Corrugated Box, Wooden Box
Note: please consult the seller for more details: info@geometricterrariums.com
YNGT-01
YNGT-02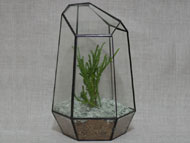 YNGT-03
YNGT-04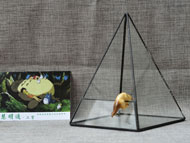 YNGT-05
YNGT-06
YNGT-07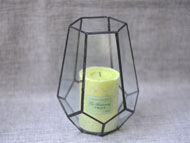 YNGT-08
YNGT-09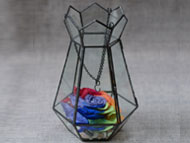 YNGT-10
YNGT-11
YNGT-12
YNGT-13
YNGT-14
YNGT-15
YNGT-16
YNGT-17
YNGT-18
YNGT-19
YNGT-20
YNGT-21
YNGT-22
YNGT-23
YNGT-24
YNGT-25
YNGT-26
YNGT-27
YNGT-28
YNGT-29
YNGT-30
YNGT-31
YNGT-32
YNGT-33
YNGT-34
YNGT-35
YNGT-36
YNGT-37
YNGT-38
YNGT-39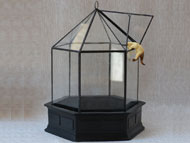 YNGT-40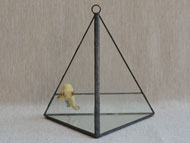 YNGT-41
YNGT-42
YNGT-43
Yinuo is a professional manufacturer of glass terrariums and faceted terrariums in China. We provide geometric terrariums solution according to customer drawings and requirements. Our main products includes hanging terrariums, plant terrariums, glass planter, faceted terrariums, handmade terrariums and air plant terrariums with quartz shape, ball shape, teardrop shape, crystal shape, pyramidal shape, rhombus, mirror object, tetrahedron, hexahedron, octahedron, dodecahedron, icosahedron or icosidodecahedron for your choice.